There are days when your running goes according to plan. Most days, in fact. You're in control, you're on track for your goals, and you feel capable of anything.
And then there are days when your running takes on a life of its own. Turns around and gives you a slap in the head. Nothing too brutal, mind you – just an unmistakable reminder that it deserves some respect, and so does your body (which by the way is no longer 25 years old).
Today was quite a wake-up call for me. I breezed out on a 14-mile towpath run – slightly rough terrain, but dead flat – planning on an easy 9-minute per mile pace. Without warning, at mile 10 all my indicators suddenly hit the red zone. Complete energy depletion, dead-weight legs, heavy stride, breathing off…
I applied all the "out-on-the-road" fixes I know, including breathing exercises, slow recovery intervals, and concentrating on my stride. Ultimately though, I only covered the last 3-4 miles with a combination of mental grit and stubbornness, as well as moral support from Alex who was along for the ride (thank you coach!).
So what happened? Why did my wheels come off, on what should have been a moderately easy training run?
Part of it was certainly due to the 10-miler I ran yesterday, which included a stiff climb up to Claverton Down. But the whole point of my training for Brathay 10-in-10 is to prepare for challenging back-to-back runs.
The real reason, I suspect, is that I am just trying to do too much. Today's "bonk" was my body's way of reminding me that I really do need to sleep 8 hours a day, and attach as much importance to rest as I do to active running. Without this I will never be able to build up to a regular training mileage of 50-60 miles per week, at the same time as holding down a demanding professional activity.
Mental grit is good. Stubborn is good. These are what got me from mile 20 to mile 26.2 in my first sub-4 marathon finish. But on their own they are not enough. What really got me that 3:53 finish was preparation, discipline, common sense, and listening to my body week after week, for over a year.
So as I prepare for Brathay in 2012, I will be applying the same principles. Respect your body, and respect the event. (Hard not to, "intimidating" doesn't do it justice.)
Above all, any time my wheels come off, I will take a step back, and think of the young people that Brathay Trust exists to help. Many of them suffer hardship that we cannot begin to understand, and yet they find a way to rise above it. Lessons to be learned there, for sure.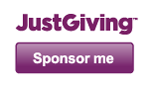 Every mile I spend out on the road during the next 291 days will be a mile closer to the start of Brathay 10-in-10. To prepare for this 262-mile event, I will be training somewhere between 2,000 and 2,500 miles in 9 months…
I hope you will help me prepare in your own way, by contributing to my fund-raising goal of £5,000 in support of this very worthy cause.
Stay tuned for another post very soon, about my projected training plan. That's what I was going to write about this evening, but after today's experience I think it needs a little extra revision before going public!
I started running in 2009 at the age of 43. Until that point I was convinced I hated running, but I was surprised to discover that it brings me a unique combination of challenge, discipline, and relaxation.
After running a couple of decent 10K races, and breaking 2 hours in my first half marathon, I set myself the goal of finishing a full marathon in less than 4 hours. It took me over a year to accomplish my goal, and in the process I ran almost 1,500 miles and burned off 20lbs of unnecessary body mass.
I finally made it in January 2011. Curiously, within minutes of crossing that finish line, one of the first thoughts in my mind was: "Where do I go from here?"
Over the next few months I started to think more and more about ultra-endurance running. During this time I had the privilege of meeting Chris MacDougall (author of Born to Run) and Scott Jurek (ultra-marathoner and Badwater champion) at a book signing event. They both gave me some great advice, and above all reassured me that yes, ordinary people can run extraordinary distances – so long as they train properly!
Then in May 2011 a friend told me about this extraordinary challenge called Brathay 10-in-10. I followed the 13 participants on their daily blogs and video reports, and could not stop thinking about next year's event. Finally I filled out the application form, and just a few days ago learned that I have been accepted to participate in 2012…
Right now I am still coming to terms with the fact that I am indeed one of next year's 19 runners, and that I will have to run 262 miles in 10 days.
In addition to the massive physical challenge, I have to put together a solid fund-raising programme, as well as a training plan that will get me in some state of readiness for the event. Both tasks seem monumental right now, but I have some good ideas about how to get started, and some great people supporting me!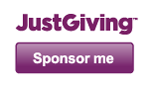 More about the training plan and the fund-raising in separate posts. In the meantime, if you are interested in following my journey to Brathay, please follow me on Facebook, on Twitter, or subscribe here to receive updates via email.
You can also click on the "Sponsor me" button to donate to the Brathay Trust, and help me reach my fund-raising target of £5,000. Thank you for your support, and stay tuned for another update very soon!
Starting 11th May 2012, I will be one of 19 runners (some would say nut-cases) attempting to run 262 miles and finish in one piece. This event is the fifth edition of the Brathay 10 in 10, an ultra-endurance running challenge that consists of 10 full marathons in 10 days, around Lake Windermere in the English Lake District.
Running one marathon may seem difficult, not to speak of ten marathons back-to-back. And yet, this challenge pales in comparison with the difficulties faced by young people who find themselves trapped in a spiral of abuse, drugs and crime.
The Brathay 10 in 10 event was established to raise funds in support of the Brathay Trust in Ambleside, a charity that improves outcomes for thousands of young people across the UK. They work primarily with those under 25 who are most disadvantaged or vulnerable, and who have suffered abuse or neglect, social exclusion or who are outside employment, education and training.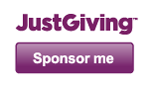 My personal fund-raising target is £5,000. Every donation, large or small, will be gratefully received. Please click on the "Sponsor me" button to visit my fund-raising page. You will find more details about the event and how to make a donation.