It's funny how the calendar can play tricks with one's perception of time. Until just a few days ago, everything about Brathay 10 in 10 was qualified as "next year". And because 2011 has been a year of major upheaval and adjustment (all very positive fortunately), things labelled "next year" have taken something of a back seat…
Until now, that is. All of a sudden, "next year" is right around the corner — and with it my crazy challenge of running 262 miles in 10 days.
In just two weeks from tonight I will be at the the Brathay training weekend, having dinner with my fellow 10 in 10 runners. And the next morning (Jan 14) I will be running my reconnaissance circuit of Lake Windermere. We only have limited running time (4½ hours) to complete the full marathon course. This is less than 40 minutes longer than my best marathon time, so I have little or no margin for manoeuvre, given that I am far from race-fit at the moment.
Suddenly it's all become very real. Those 10-day training series with ever-increasing mileage? I can only squeeze in a limited number between now and May. And weekends (only 19 left) are now a precious resource, to be used wisely — including for family time, because I'll be spending so many hours out on the road due to work and running…
But my training plan is taking shape nicely, with a scattering of events every month. Early February I will be running the Enigma Quadzilla — four marathons in four days — which will give me a taste for what lies in store. In March comes the Bath Half Marathon, by which time I will hopefully be fit enough to shoot for a sub-1:45 personal best. And last but not least, early April the Sussex Marathon will be a good dry run for Brathay, as apparently the course is hilly and challenging.
The challenge of Brathay 10 in 10 is just as intimidating as it has ever been. But I'm loving every minute of it, even if the adrenaline tends to buzz a little every time I think about it!
2011, you've been great. 2012, here I come. It's time to crank it up!!
"Grit" was the word uppermost in my mind this morning as I drove to work through the first snow and icy roads of the winter.
I couldn't help thinking, "that's what I want for Christmas" — a massive dose of grit and determination, as I train for the Brathay 10 in 10 — ten marathons in ten days around Lake Windermere!
Actually, that's not all I want. I also want you to help me attain my goal…
I am undertaking this crazy challenge to raise funds for Brathay Trust, the event organiser. Brathay Trust is a charity that supports and empowers young people from disadvantaged backgrounds, equipping them to take a constructive and fulfilling place in society, against all the odds. Click here to learn more about Brathay's work.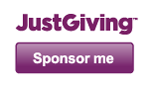 My fund-raising target is £5,000, and I must reach £500 early in January.
My perfect Christmas gift would be if everyone I know could give a couple of pounds (or dollars, or euros) to help me reach this target.
Please check your back pockets to see what you can spare… And just as importantly, please take a few minutes and tell your friends about my running challenge and this very worthy fund-raising cause!
Thank you in advance for your generosity. Stay tuned to hear about my training, and to follow the event itself!
If you're a UK tax-payer, Brathay will receive an extra 25% through Gift Aid. And if you're not UK-based, you can still donate using a credit or debit card — your donation amount will be in pounds sterling, and your bank will convert the amount automatically.
Photo credit: John Stillwell/PA Wire